Health Buddy program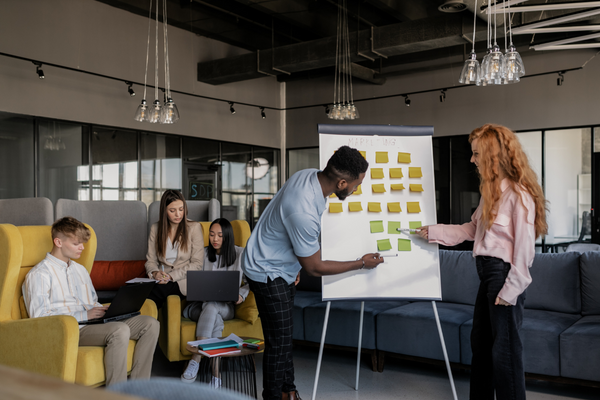 Page last reviewed 5.5.2023
Hivpoint's Health Buddy program aims to find motivated and enthusiastic people to be our advocates. The Health Buddies spread knowledge about sexual health, including HIV and sexually transmitted infections, in migrant and refugee communities using methods of their own liking. The trainings can be workshops, online discussions, story telling evenings or anything else!
The goal of the program is to raise awareness of HIV and sexual health in communities we are not reaching at the moment. Sexuality and sexual rights are sensitive topics and hard to discuss openly. Health Buddies as our sexual health advocates have a great opportunity to share knowledge about safe sex, Hivpoint and our services.
Do you want to become a Health Buddy?
Every year we train new health buddies to promote sexual health. Next training will be in Helsinki in the spring of 2024. When applying you don't need to have prior training in sexual health issues, interest in sexual education and willingness to learn are the key. We train all our health buddies prior their own trainings.
You can be our new Health Buddy if you….
Moved to Finland from somewhere else / have a multicultural background
Are interested in sexual health and rights
Are brave and not afraid to speak up about difficult topics
Have the ability to speak about sexual health and rights in other languages except Finnish and Swedish
Have a community or group in mind where you could conduct the sexuality education workshops
Can follow the training that Hivpoint will organize for the educators in Finnish or English
Are over 16 years old
We require
Before applying you should already have a community or group in mind who you would train. We are also looking for good communication skills and willingness to step up in events. You have to have a respectful attitude toward sexual and cultural diversity. You also need sufficient knowledge of either Finnish or English to be able to attend the Hivpoint training. The initial training of Health Buddies is free for all participants and Health Buddies will not be paid to attend this training.
Applicants must commit to conduct five sexual health trainings and write one blog text (subject of the blog text can be anything related to sexual health) between April and November. You will get paid for organizing these trainings.
Working hours and reward
30 euros/hour. Total amount of hours is 20 hours (five workshops, four hours per workshop including preparations, workshop and reporting). The work is very flexible, as the Health Buddy decides how and when to hold the workshops, as long as 20 hours are filled.
You don't need to be an expert on sexuality education yet, as we will train you on that!
Additional information
Niina Laaksonen
multicultural HIV work
niina.laaksonen(at)hivpoint.fi