Volunteering with Hivpoint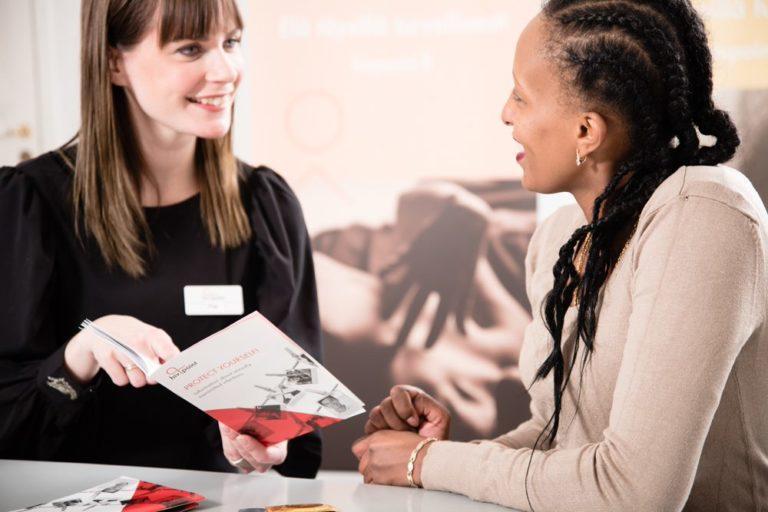 Page last reviewed 28.10.2022
Are you interested in sexual health? Would you like to share your time for something meaningful? While volunteering for Hivpoint you can do important work within HIV prevention and be a part of many memorable events!
How can I participate?
Our volunteers are working with us in social- and healthcare events, Pride-events, festivals and events promoting sexual health. Our aim is to reduce HIV related stigma and advocate for sexual health and rights through discussions and sharing accurate information. In addition to joining events with us, volunteers can help with HIV testing, conducting trainings in reception centers, answering online counseling questions, creating social media contents and visiting youth centers, depending on theirs interests and skills. Our volunteers are encouraged to participate in planning and developing the work they are doing.
Who can volunteer?
Hivpoint's volunteers come from many different backgrounds. While training in social- or healthcare can help with some of the volunteer work, the most important thing is genuine interest and willingness to learn. Our volunteers are required to commit to our values and methods, and respect different cultures and all sexual and gender identities. All volunteers are interviewed prior to working with us.
At the moment volunteering is coordinated from Hivpoint´s Helsinki office. However, you can join from anywhere in Finland and if you are interested in organizing HIV and sexual health related events where you live, that is always an option too.
Contact our volunteer coordinator Teppo, teppo.heikkinen(at)hivpoint.fi, for all inquiries.