PrEP counselling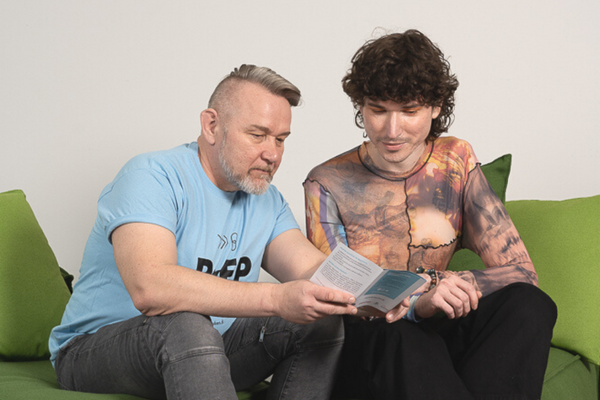 Page last reviewed 6.2.2023
PrEP medication is meant for a person who is not infected with HIV, but has a significant risk of becoming infected. Read about the criteria for PrEP here. From Hivpoint's PrEP counselling you will get answers to questions related to PrEP and support in thinking about starting PrEP.
Are you interested in PrEP medication or are thinking about starting PrEP and want to discuss this with someone? Hivpoint offers counselling related to PrEP. In connection with PrEP counselling, a referral to PrEP treatment in public healthcare can be made if the criteria are met and the client so wishes.
PrEP counselling takes usually place in a face-to-face meeting at Hivpoint's office, but it is possible to have a counselling meeting via remote connection or by phone. PrEP-related enquiries and appointments: prep(at)hivpoint.fi.
What can be discussed in PrEP counselling?
PrEP counselling is individual counselling, which means that you can ask and discuss exactly the topics that are relevant to you. Among the most common topics in counselling related to PrEP are the following:
Ways to use PrEP.
How to start PrEP medication in practice .
Possible side effects associated with PrEP.
Monitoring related to PrEP medication.  
In addition, topics that are often discussed in counselling include situations in sex life, such as the situations and risks associated with HIV, substance use in sexual situations, previous sexually transmitted infections, and other health-related issues that need to be taken into account when taking prep medication.  
To make an appointment to PrEP counselling, please contact Hivpoint by sending an email to prep(at)hivpoint.fi.
More information and appointment booking for prep counselling: prep(at)hivpoint.fi