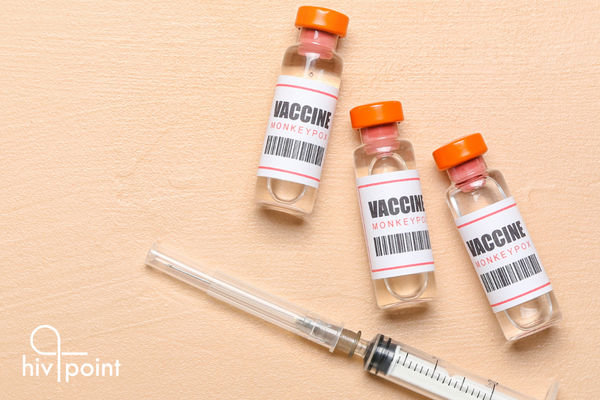 Vaccinations for the second dose of the monkeypox vaccination will be by appointment at Hivpoint and Jätkäsaari vaccination point 5.12–22.12. Appointments will be available for booking on the 28th of November at 9AM. The first vaccination day at Hivpoint is Wednesday 7th of November. Appointments for the first vaccination dose can also be booked to Hivpoint during the period of 5.–22.12.
In Finland, the vaccine used is called Jynneos, it provides protection against monkeypox and smallpox. Due to the vaccine, the symptoms of the disease may be milder or the infection will be completely prevented.  Two doses of the vaccine spaced at least 28 days (4 weeks) apart are recommended for the best protection. A single dose of the vaccine provides good protection against monkeypox. The second dose in the vaccination series mainly increases the duration of immune protection. Read more about monkeypox on THL website.
Monkeypox vaccinations for those most at risk of infection
The Finnish Institute for Health and Welfare has decided that vaccinations will be given to men who have sex with men who are at most risk for monkeypox infection. See more detailed information here >>
The City of Helsinki arranges vaccinations for Helsinki residents and those staying in Helsinki for a long period (incl. undocumented people). Residents of other municipalities can also get vaccinated at the vaccination points in Helsinki. Check the website of your municipality for more detailed instructions.
Monkeypox vaccinations by appointment
In Helsinki, you can book a vaccination appointment from 28th of Novemper at Hivpoint's office in Kalasatama here >>
You can book an appointment at the City of Helsinki's vaccination point in Jätkäsaari (Tyynenmerenkatu 6 L 3) by calling 09 310 46300 (weekdays from 8 am to 4 pm).
More information
More information about vaccinations from Hivpoint's phone and chat counselling services. See contact information and opening hours here >>
More information about vaccinations also available at the City of Helsinki vaccination point, p. 09 310 46300 (weekdays from 8 am to 4 pm).
Useful links
• THL – Monkeypox
• Finnish Institute for Health and Welfare – Instructions for those who have received the monkeypox vaccine