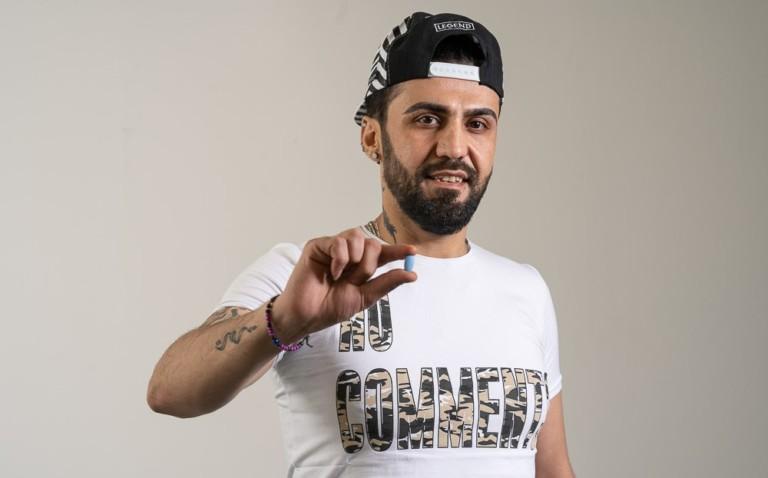 Free prep is finally here! According to the new Act on social and health care client fees PrEP treatment will be free of charge starting at 1st of July 2021. With this change, those who have not been able to afford PrEP in the past can also benefit from it now.
PrEP (pre-exposure prophylaxis) is a medicine that can be taken as HIV prevention prior to exposure to the virus. It is used by HIV negative people to prevent HIV infections. PrEP effectively prevents HIV infections when it is used as prescribed. PrEP treatment has decreased the amount of new HIV infections in all countries that it has been available. The number of PrEP users is growing also in Finland but until now the price has been an obstacle for many.
Free PrEP treatment in Finland
PrEP has been available in Finland since spring 2019. The National Institute for Health and Welfare released national guidelines for PrEP on April 2019. Since then, the doctor appointments and laboratory tests have been free at the public health care, but not the medicine. Until this point the lowest price for 30 tablets has been around 60 euros, which is clearly too high for many. Now a PrEP medicine prescribed from public health care will also be covered free of charge. Those who are on PrEP treatment at private health care clinics will continue to pay for follow up visits, laboratory tests and the medicines themselves.
PrEP treatments in Finland are mainly carried out in outpatient clinics for STIs or infectious diseases. At the moment there are around 600 PrEP users in Finland. Most of the users are living in Helsinki or the capital area and get their treatment from Venereal Diseases Outpatient Clinic (HUS, Helsinki University Hospital).
Unfortunately the waiting period to start PrEP treatment is now up to eight months at HUS which is due to the increased demand, COVID-19 impacts and limited resources. HUS is developing digitalized services that will hopefully ease the queue situation in the future. In many other cities in Finland, you can start the PrEP treatment without a waiting period.
Hivpoint offers free PrEP counselling
Hivpoint offers free PrEP counselling and makes referrals to PrEP treatment for its clients. In our opinion PrEP treatment should be available without a referral and prescribed by any doctor at the public health centers.
Most of Hivpoint's PrEP clients are gay, bisexual and other men who have sex with men but there are other groups of people who could benefit from it too – for example heterosexual men who have unprotected sex while traveling in countries where HIV prevalence is high. PrEP could also be a useful protection against HIV for sexworkers. In general, anyone who is sexually active, has many sex partners and is not always using a condom, could benefit from PrEP.
Use PrEP, enjoy sex without a fear of HIV
Based on research and user experiences, PrEP provides up to 99% protection against HIV infection in sex when it is taken as prescribed and used accordingly. PrEP users around the world have stated that they get more joy and pleasure out of sex when they don't have to constantly worry about HIV. PrEP treatment also includes laboratory tests every three months. The tests include HIV, chlamydia, gonorrhea and syphilis tests. Many users feel that PrEP has lead them to take better care of their sexual health.
There has been some increase in new STIs among PrEP users which is partly due to active testing. All STIs can occur without symptoms and therefore testing is an effective way to avoid the spreading of STIs.
Help us to develop the counselling services
Did you know that you can support our work by donating? Donations play a significant role in enabling our work, especially in securing and developing low threshold HIV counselling services.
You can donate here >>