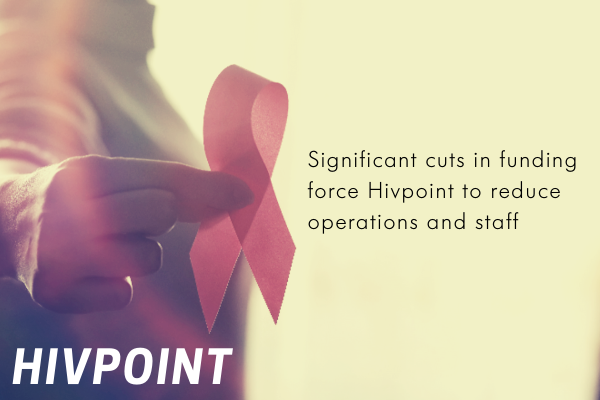 Since 2021, the Funding Centre for Social Welfare and Health Organisations (STEA) has cut funding to Hivpoint by approximately EUR 300,000 per year. This is about 25% of the budget. As a result of the funding cuts, the number of Hivpoint's employees must be decreased, operations reduced and reorganized. Hivpoint will develop new online customer and training services to ensure that services will be available nationwide in the future.
Hivpoint's Tampere and Oulu offices will be closed
Hivpoint's offices in Tampere and Oulu will have to close. Low threshold HIV rapid testing and sexual counselling services, as well as support and crisis counselling for HIV positive people, will end in Tampere at the end of March and in Oulu at the end of 2021. Online counselling solutions will be developed for people living with HIV so that services can be provided nationwide from the Helsinki office.
Funding cuts force Hivpoint to end the sexual health promotion work among young people
The focus of the Hivpoint's sexual health promotion work among young people has been the prevention of sexually transmitted infections and the promotion of condom use. It has included, for example, the justwearit.fi website, social media channels, online counselling and chat services, workshops, youth center visits and events where information on sexually transmitted infections has been shared. Over the past few years, advocacy work has focused on educating youth work professionals and teachers and producing sexual education material. As a result of the funding cuts, the work will have to end, which means that Hivpoint has closed the channels for young people and is discontinuing the training activities for education professionals.
Hivpoint's Helsinki office moves to Kalasatama
Hivpoint's Helsinki office will move to Kalasatama. The new address is Hermannin rantatie 2 B. The new office will open its doors on Wednesday 24 March 2021. Hivpoint's rapid HIV testing and other support and counselling services will operate normally until 18th of March at the old address in Unioninkatu 45 K.
Hivpoint's low threshold HIV rapid testing services in Helsinki will continue because the City of Helsinki has started to finance the operations. At the moment, all testing services are temporarily arranged by appointment due to the coronavirus situation. As soon as possible, testing services will also be available without an appointment.
Hivpoint introduces new organizational structure on March 1, 2021
Hivpoint has implemented an organizational reform. The new organizational structure is introduced on 1st of March 2021. Jukka Keronen will continue as the CEO of Hivpoint.
Preventive HIV work and service activities
Jenny Tigerstedt, Director
Teppo Heikkinen, Target Group Specialist: men, who have sex with men
Niina Laaksonen, Target Group Specialist: migrants
Mervi Valjus, Target Group Specialist: travelers
Batulo Essak, Specialist: living with HIV
Jenna Rantasuomela, Project Coordinator: Riskittä reissussa Project (2019-2021)
Sami Tuunainen, Project Coordinator: Seksitautien jäljillä Project (2021-2023)
Communication and advocacy work
Vilma Pietilä, Director
Maria Oinonen, Specialist: communication
Pia Västinsalo, Coordinator: campaigns and events
Sanna Salo, Specialist: advocacy work among healthcare professionals
Anni Susineva, Specialist: communication (on parental leave)
Ville Niutanen, Coordinator: fundraising
Your help is needed!
You can support our work by donating. Donations play a significant role in enabling our work, especially now in securing and developing low threshold HIV testing and counselling services.
You can donate here >>