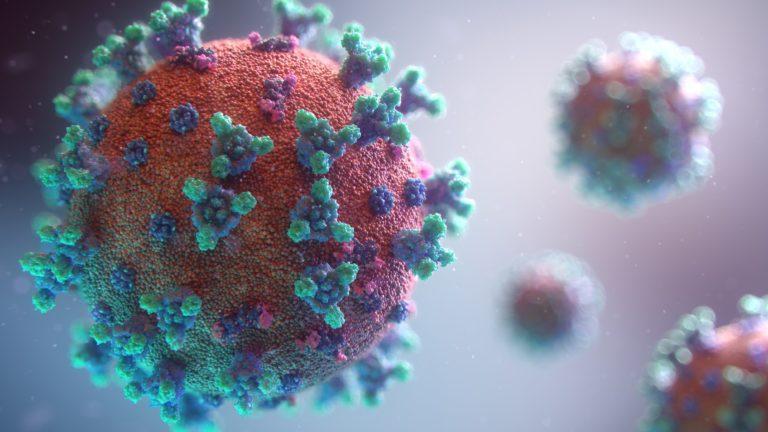 The first preliminary findings of HIV positive people with COVID-19 have been published in The Lancet. It seems that people living with HIV do not have a greater risk of getting seriously ill when contracting coronavirus.
The pandemic caused by the coronavirus is affecting people various ways all around the world. Over 2.7 million people have been diagnosed with coronavirus infection COVID-19 in 210 different countries (situation at 24th of April 2020). Most people infected with the virus will experience mild to moderate respiratory illness and recover without requiring special treatment. Older people, and those with underlying medical problems like cardiovascular disease, diabetes, chronic respiratory disease, and cancer are more likely to develop serious illness.
There is around 38 million HIV positive people globally but little knowledge about the effect of COVID-19 on a person living with HIV. Doctors specialized in treating HIV patients have implied that people living with HIV on effective treatment do not have a greater risk of getting seriously ill when having the COVID-19.
COVID-19 and HIV
In a Spanish hospital in the city of Barcelona 9th of March there was 543 patients that had been admitted to the hospital with COVID-19 symptoms and confirmed to have a severe acute respiratory syndrome caused by coronavirus. Of these patients, five were HIV positive (0.92%). The five people living with HIV consisted of three men and two persons who identified as transgender. All were under the age of 50 and two had underlying conditions (asthma and hypothyroidism (underactive thyroid gland). One was previously undiagnosed and had a very low CD4 cell count. The others were on antiretroviral treatment, had undetectable viral loads and had a good CD4 cell counts. All cases presented at the hospital with cough and fever. In three cases, they also had shortness of breath.
Two of the five cases were classified as severe at the time of hospital admission and both were treated in the intensive care unit. Both severe cases had viral pneumonia and low oxygen saturation when admitted to the hospital, as well as very low lymphocyte count typical of COVID-19. One required invasive mechanical ventilation and was still in hospital 21 days after admission; the other (the previously undiagnosed individual) received non-invasive ventilation and was discharged from hospital after 14 days. The one moderate and two mild cases were discharged from hospital between one and four days after admission, but two of these patients required a supervised home-care programme, lasting 13 and 10 days.
The patient recently diagnosed with HIV was also diagnosed with Pneumocystis jirovecii. No further HIV-related opportunistic infections developed in this patient.
The doctors decided to change the HIV medication of four patients so that they were receiving the medication that is under research for treating COVID-19. Although new evidence has shown that HIV medication doesn't have a significant impact on treating COVID-19
Based on the finding it seems that the people living with HIV do not have a bigger risk of getting seriously ill when getting the COVID-19. The study authors note that all cases occurred in people under the age of 50. More information is needed about the clinical course of COVID-19 in older people living with HIV, especially those with co-morbidities, and in women.