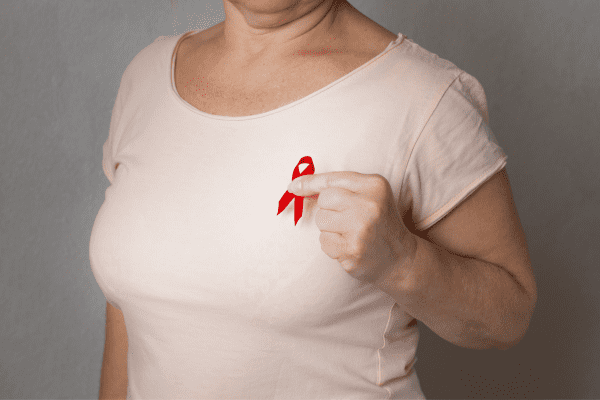 The theme of World AIDS Day 2021 in Finland is "Know the facts about HIV". It is 40 years since the HIV epidemic began and 25 years has the effective medication been available, but prejudices are still strong.
Thanks to the effective medication, HIV can now be considered as a chronic disease. With effective treatment, HIV no longer shortens a person's life expectancy.
– There is still a need for information among those who lived in the 80s when the epidemic started as well as young people. Communication reduces the discrimination experienced by people living with HIV and strengthens the sexual health of different groups, says Petra Lemmetty from the Finnish Red Cross.
HIV medication prevents the transmission of HIV
During its 40 years of history HIV has changed from a deadly disease to a chronic illness suffering from stigma.
– Thanks to the continuous development of research and treatment of HIV, it can be said with certainty that HIV is not transmitted when the person is on effective medication. It has been proved in the extensive PARTNER studies in 2016 and 2019. This year, for the first time, the impact of HIV medication on the risk of transmitting the infection has been taken into account in Finnish case law, which strengthens the human rights of people living with HIV, says Sini Pasanen from HIV Finland.
– This is one step on the path to overcoming HIV-related prejudices. When society's approach to HIV becomes more knowledge-based, it will enable people to take better care of their health. There is no need to hesitate getting tested for HIV and taking care of your sexual health is no longer a taboo, Jukka Keronen from Hivpoint continues.
Decades of the HIV epidemic have taught us that structural injustices causes unwanted effects on health and well-being.
– Today, there is clear evidence that punitive and discriminatory laws and regulations prevent the achievement of health goals. At the same time, they are harmful to individuals and communities, increase stigma and further reinforce existing discrimination, Minna Huovinen from the Pro-tukipiste emphasizes.
Gina Myllymäki from Väestöliitto points out that HIV highlights human rights issues throughout the world.
– For this reason the work for human rights, improving the position of marginalized groups and promoting their well-being, are key factors at HIV work both in Finland and around the world. It is also important to remember that in most parts of the world HIV and AIDS still remain a major public health problem.
Know the Facts about HIV
This year the World AIDS Day committee in Finland provides Know the Facts about HIV -materials to youth workers, teachers and other professionals working with young people. Free materials are available on the World AIDS Day website and from the Red Cross Learning Materials Service.
Check out the material in Finnish: SPRoppimateriaalit.fi / Know the facts about HIV
Read more in Finnish: World AIDS Day website
World AIDS Day, declared by the World Health Organization (WHO) in 1988, is celebrated every year on 1st of December. The aim of the global theme day is to raise awareness on HIV and AIDS and to promote HIV prevention and the rights of people living with HIV.
More information:
Petra Lemmetty, Finnish Red Cross, tel. +358 40 620 4373
Sini Pasanen, Hiv Finland, tel. +358 44 5544 556
Jukka Keronen, HIV Foundation / Hivpoint, tel. +358 40 564 8814
Minna Huovinen, Pro-tukipiste, tel. +358 40 7090 500
Gina Myllymäki, Väestöliitto / the Family Federation of Finland, tel. +358 40 661 7784
Read more on the Hivpoint website:
You can find basic information about HIV here >>
Information for people living with HIV here >>