7.7.2017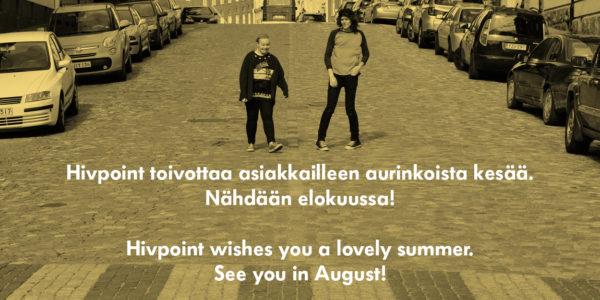 Hivpoint's counseling and HIV testing services are closed from 10.7. to 31.7.2017.
Phone counseling at +207 465 705 and HIV testing services will open again on Tuesday, August 1st 2017.
Online counseling, hivpoint.fi chat and our online store for brochures will be at your service again on Monday 7.8.2017.
For the summer opening hours of our services for youth, please ...