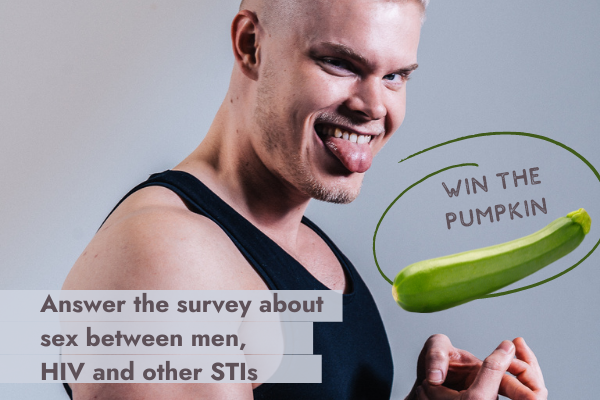 Answer the survey and win the Pumpkin!
Hivpoint conducts a short, anonymous survey aimed at gay, bi, and other men who have sex with men. It only takes 2-4 minutes to answer. Questions will measure your knowledge about HIV, other sexually transmitted infections (STIs) and anal sex. Questionnaire is part of Hivpoint's work and will be used to develope and plan HIV/STI prevention.
All participants who leave their contact details have a possibility of winning a giant pumpkin. Contact details can't be combined with the answers and won't be used for any other purposes.
Survey is closed, thank you all for participating.