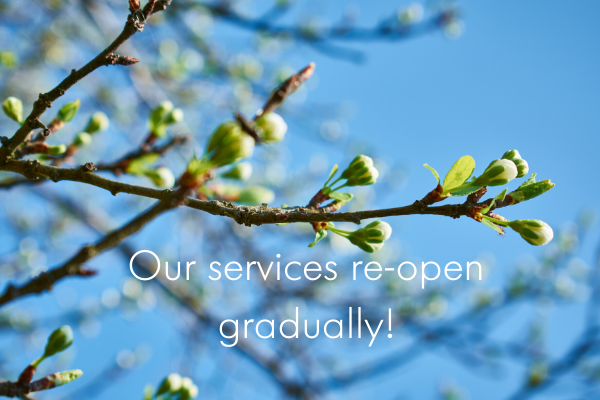 Due to the coronavirus epidemic HIV-testing and the face-to-face client work has been on hold since 18th of March. The restriction for the society due to the virus are slowly being dismantled. Hivpoint will gradually re-open services starting 19th of May.
While the coronavirus epidemic is still going on, we must take exceptional care to protect our clients and workers form the virus.
When we re-open our face-to-face services all appointments must be scheduled ahead
Majority services provided by Hivpoint would normally be available without appointment. During the ongoing epidemic limited customer resources are currently by appointment only in order limit the amount of people simultaneously at the office space.
Special emphasize to client safety
We will continue to emphasize safety at our office during these special circumstances. When entering our office client will be given a surgical mask and the client will be proceeded to wash their hands. The employers conducting the test will be wearing surgical masks. Emphasis is also given to the sanitary conditions of toilets and public surfaces. In addition to the above, two-meter safety distance is recommended at our office. We will closely monitor the governmental regulations and correspond accordingly.
HIV rapid testing
Hivpoint's testing services will re-open in Helsinki and Tampere on 19th of May.  Hivpoint's Oulu office re-opens on 4th August. Walk-in and Checkpoint testing services have been previously carried out without scheduled appointments but now due to the COVID-10 situation testing is always by appointment. Testing days will be held one or two days a week. You can book an appointment from our phone service p. 0207 465 705 (mon-thu 10am to 3.30pm).
HIV home testing kit
If you need to get tested and are not able to come to our office or our appointment times are not suitable for you can order or pick up a free home HIV testing kit from Helsinki office. You can enquire about the free testing kit from our phone or chat counselling services. Our chat is open Monday to Wednesday from 10am to 3:30pm at hivpoint.fi.
STI testing
There can still be restrictions considering STI testing for people that don't show symptoms at the public health care. There are also changes to drop-in services for instance you might have to call before entering the service. You should check the instructions from the services website.
The Veneer diseases outpatient clinic in Helsinki: Office p. 09 471 86220 mon-fri 8am to 10am and 12pm to 2pm. DUE TO THE CORONAVIRUS CALL THE CLINIC IF YOU NEED TO COME TO GET TESTED!
Check Checkpoint Express Clinic info and hepatitis A and B vaccination dates here