Checkpoint HIV testing for gay and bisexual men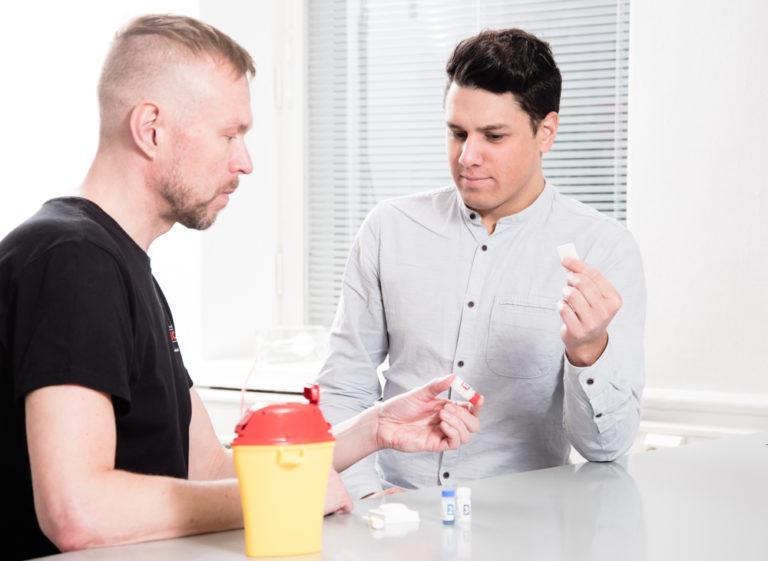 Page last reviewed 19.4.2021
Checkpoint HIV testing is an anonymous and free of charge service for gay and bisexual men and other men who have sex with men. You get a reliable test result within 60 seconds. The appointment takes approximately 15 minutes including pre- and post test counseling. You can also discuss other matters concerning your sexual health such as different sex habits, safe sex strategies and ChemSex.
HIV rapid testing
Checkpoint testing was previously carried out without scheduled appointments but now due to the COVID-19 situation, testing is by appointment only. Testing day will be held every thursday afternoon in Helsinki.
Book an appointment for Checkpoint HIV testing:
Checkpoint STI testing Clinic
The Checkpoint Express clinic is an STI testing service for gay, bi and other men who have sex with men. Read more about STI testing clinic here.
Hivpoint's offices
Helsinki office has moved!
Helsinki office: Hermannin rantatie 2 B, 00580 Helsinki, Kalasatama
Oulu office: Kansankatu 53, 90100 Oulu. (Kumppanuuskeskus)
Entrance: Use door at Vanhantullinkatu, walk to the end of the corridor.