15.11.2017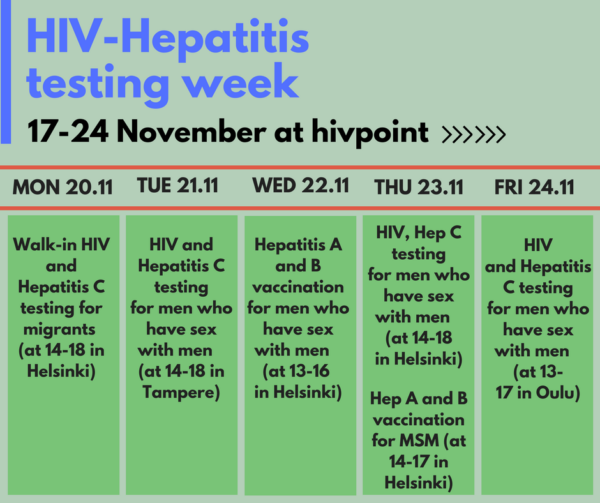 This year we celebrate the European HIV and Hepatitis testing week for the fifth time. The purpose of the week is to encourage people to get tested for HIV (and hepatitis) and find out their status. Test, treat, prevent.
Both HIV and Hepatitis can transmit through unprotected sex.
Throughout the HIV and Hepatitis testing week Hivpoint in Helsinki, Oulu and Tampere offer many opportunities for HIV and Hepatitis C testing (based on needs assessment) and Hepatitis A and B vaccinations for men who have sex with men.
Stay tuned for more information about Hepatitis A, B and C…